Exercise and Scoliosis?
Exercise, including both conditioning and strengthening, play a pivotal role in correcting scoliosis. Customized physiotherapy exercise programs – such as those offered at the Scoliosis Center of Utah – help patients recover range of motion, improve biomechanics, support proper spinal curvature, and correct posture.
Using Chiropractic BioPhysics (CBP) principles, Dr. Ratliff, Dr. Dean, and Ben Sainsbury B.S. work together to tailor custom exercise programs to address each individual's specific type and degree of curvature. Our programs are administered by physicians trained and certified in "Mirror Image Exercises," a cornerstone philosophy in the CBP modality.
How Can Exercise Help?
Weakening of muscles is inherent in scoliosis. Exercise programs improve muscle strength and provide more flexibility to the spine, encouraging response to bracing. The right exercise program can improve everyday quality of life for patients going through correction or management of their scoliosis condition.
In cases of progressive idiopathic scoliosis, in which the curve is greater than 20 degrees, rehabilitation, CBP mirror image exercises, and physiotherapy are typically not strong enough treatments by themselves. In these cases, a ScoliBrace® many greatly enhance improvement.
Tailored Programs for Every Person
Every case of scoliosis is different and needs individualized treatment. For instance, for someone with a family history of scoliosis and a small adolescent idiopathic curve of 10 to 15 degrees, a CBP exercise program may be the most appropriate form of treatment. Conversely, another patient with a non-progressive curve in late adolescence or middle age may need CBP rehabilitation and a ScoliBrace® to ensure the best outcome for posture improvement, stabilization, and pain reduction.
Scoliosis is most easily and successfully treated when it is detected early and treated immediately. Development of a tailored exercise plan is the first step in helping patients regain their strength and biomechanical support. When combined with bracing, new levels of correction are achieved because the spine and surrounding musculature are strong enough to accommodate the shift.
Working with qualified practitioners trained and certified in Biophysics (CBP) is essential to developing a corrective exercise regimen. Improper exercise and strengthening can impede correction and may cause injury. A CBP trained physician will be able to determine the optimal areas for strengthening and provide access to a regimen of low-impact exercises to improve the patient's prognosis.
As Seen On…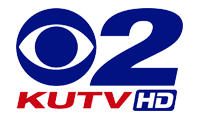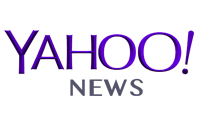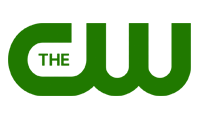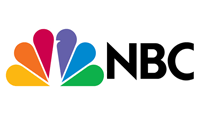 FREE


Consultation!
Call: 801-561-5090
Please call us during regular business hours!
Scoliosis Center of Utah
613 E. Fort Union Blvd.
Midvale, Utah 84047
Monday
8:00 AM - 12:00 PM
3:00 PM - 6:00 PM
Tuesday
Closed
Wednesday
8:00 AM - 12:00 PM
3:00 PM - 6:00 PM
Thursday
8:00 AM - 12:00 PM
3:00 PM - 6:00 PM
Friday
8:00 AM - 12:00 PM
Saturday
Closed
Sunday
Closed