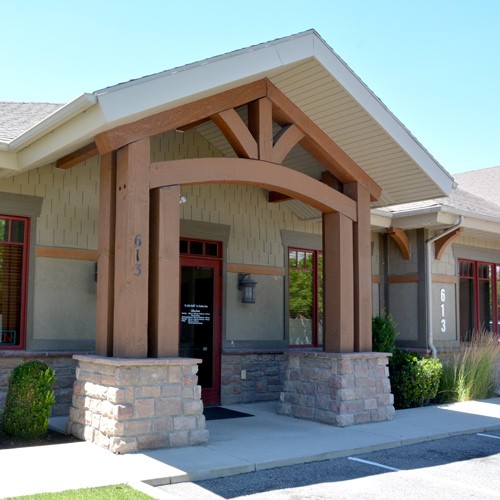 The Scoliosis Center of Utah has helped thousands of patients in and around Midvale Utah, avoid surgery, regain their posture, reverse disc damage, and eliminate pain and discomfort.
Our office is led by Dr. Katalina Dean, experienced scoliosis and postural correction Chiropractor whose evidence-based practice is focused on treating scoliosis, hyper-kyphosis, and degenerative issues.
The Utah Scoliosis Center team is trained and certified in the Scolicare Bracing System, as well as the CBP Rehabilitation Systems Protocols. The doctors and therapists participate in ongoing scoliosis research and training.
Dr Katalina Dean DC
Dr. Katalina Dean is the owner of Utah Scoliosis Center in Midvale / Salt Lake City Utah. She's always had a passion for health and fitness.
Starting in her early teens, she became a professional snowboarder for 10 years.
During this time, she co-founded and competed on the US Women's Snowboard Team.
A healthy body was critical to her ability to function at her best.
Later Dr. Dean became a massage therapist, personal trainer and nutritionist where she helped others improve their health.
She wanted to take her passion for health one step further as a licensed chiropractor.
To accomplish this goal, she graduated from BYU Hawaii with a Bachelors in Chemistry and then attended Parker Chiropractic University where she graduated with her Doctor of Chiropractic in 2010.
After graduating, Dr. Dean continued her studies in the Chiropractic Neurology post graduate program and became a Certified Clinical Chiropractic Neurologist.
She worked in several clinics in Texas where she helped children with Autism, Dyslexia, and ADHD to have a better life.
In 2013 Dr Dean was introduced to Chiropractic Biophysics (CBP) which is the cutting edge of chiropractic and the top of it is field for Spinal Rehabilitation backed by scientific research. She has received her Advanced Certification in Chiropractic Biophysics and Scoliosis Care (ScoliCare).
Jackson Tully
Rehab Specialist
Jackson was born and raised in Star Valley, Wyoming. Throughout high school and middle school, he competed in Track and Field in which he holds an all-conference all state record; along with volleyball as he played competitively on men's and Co-Ed teams.
Jackson is currently attending the University of Utah and is pursuing an Anthropology and Biology degree.
Jackson is a key member of the Scoliosis Center Of Utah team and is best known as our office Rehab Specialists and plays an integral part of the team.
His duties range farther from x-rays tech, spine rehab spines as well as making the office a warm and welcoming environment.
Without the dynamics of the other members of the staff Scoliosis Center Of Utah would not be where it is today.