Our Mission
The Scoliosis Center of Utah has helped thousands of patients in and around Salt Lake City, avoid surgery, regain their posture, reverse disc damage, and eliminate pain and discomfort.
Our office is led by Dr. John Ratliff and Dr. Katalina Dean, experienced scoliosis and postural correction clinicians whose evidence-based practice is focused on treating scoliosis, hyper-kyphosis, and degenerative issues.
The Utah Scoliosis Center team is trained and certified in the Scolicare Bracing System, as well as the CBP Rehabilitation Systems Protocols. The doctors and therapists participate in ongoing scoliosis research and training.
As Seen On…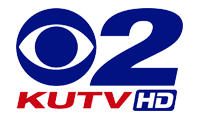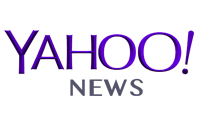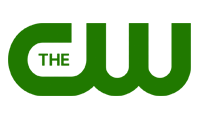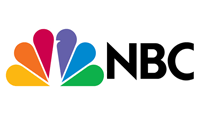 FREE


Consultation!
Call: 801-561-5090
Please call us during regular business hours!
Dr Katalina Dean DC
Dr. Katalina Dean is a Partner at the Utah Scoliosis Center in Midvale / Salt Lake City Utah. She's always had a passion for health and fitness.
Starting in her early teens, she became a professional snowboarder for 10 years. During this time, she co-founded and competed on the US Women's Snowboard Team. A healthy body was critical to her ability to function at her best.
Later Dr. Dean became a massage therapist, personal trainer and nutritionist where she helped others improve their health. She wanted to take her passion for health one step further as a licensed chiropractor. To accomplish this goal, she graduated from BYU Hawaii with a Bachelors in Chemistry and then attended Parker Chiropractic University where she graduated with her Doctor of Chiropractic in 2010.
After graduating, Dr. Dean continued her studies in the Chiropractic Neurology post graduate program and became a Certified Clinical Chiropractic Neurologist. She worked in several clinics in Texas where she helped children with Autism, Dyslexia, and ADHD to have a better life.
In 2013 Dr Dean was introduced to Chiropractic Biophysics (CBP) which is the cutting edge of chiropractic and the top of it is field for Spinal Rehabilitation backed by scientific research. She has received certification in Chiropractic Biophysics and Scoliosis Care (ScoliCare). Dr. Katalina Dean decided to partner with Dr. John Ratliff because he was a pioneer in CBP in Utah and wanted to learn from one of the best in this field. Together they are making a difference and changing lives in our community.
Ben Sainsbury
Rehab Specialist
Ben was born and raised in West Jordan, UT. He spent most of his time involved in various athletic pursuits. Baseball quickly became his first love, which he played through college. He graduated from the University of Utah in Kinesiology, while being a BYU football season ticket holder. He's been a member of the Scoliosis Center of Utah/Cottonwood Chiropractic team for the last 9 years, performing duties of a wider range from x-ray technician to janitorial services. However, Ben is best known as our office Rehab Specialist and plays an integral part of the team. Ben and his wife Andria have two girls, Wrigley (11) and Henzley(6). Ben continues to stay active with lunch breaks at the gym, and recreational leagues in softball and basketball. He is also fluent in Spanish.
Amy was born the "Year of the Tiger" which means she can multitask, focus, she's diligent and loves a good challenge. Tigers are also kind and Amy has shown all her great attributes in our office and keeps the team running smooth and the patients happy. In her free time, Amy enjoys going to concerts and watching movies with her son.
Danielle Glover
Personal Trainer
In fitness, as in life, satisfaction is attained through the journey. As a fitness professional, I have the skills to guide you on this journey using motivation, accountability, and individualized instruction. My name is Danielle Glover. I have been a personal trainer for 12 years. My degree in Exercise and Sport Science has given me the foundation for a well-rounded training approach. Being a marathon and trail runner, rock climber, and hiker has developed my understanding of sport-specific and cross training. A NASM certification in Corrective Exercise has enabled me to help people whom have pre-existing movement challenges and muscle imbalances in the shoulder, hip, knee, and lower back etc. Training at the Titleist lab in Carlsbad, CA gave me the knowledge needed to understand the demands that golf has on the body and the ability to give golfers individual sport-specific fitness instruction.
Training is my passion. I enjoy bringing that energy and enthusiasm into my classes and training sessions.  As a trainer, I am invested in the success of every one of my clients.
Scoliosis Center of Utah
613 E. Fort Union Blvd.
Midvale, Utah 84047
Monday
8:00 AM - 12:00 PM
3:00 PM - 6:00 PM
Tuesday
Closed
Wednesday
8:00 AM - 12:00 PM
3:00 PM - 6:00 PM
Thursday
8:00 AM - 12:00 PM
3:00 PM - 6:00 PM
Friday
8:00 AM - 12:00 PM
Saturday
Closed
Sunday
Closed