Utah Scoliosis and Spinal Rehabilitation
Utah Scoliosis and Spinal Rehabilitation

Scoliosis
Treatment
Our effective and unique 3D approach to bracing can help reduce scoliotic curves.

Pain and
Degeneration
Our non-invasive spinal therapies rehabilitate your spine, and reduce your pain.

Posture
Correction
The Advanced CBP® technique aims to restore your healthy posture.
Salt Lake City's Best-Rated Scoliosis and Postural Restoration Specialists
Scoliosis is more than just a medical condition — it's often the root of a variety of quality-of-life problems.
Some of these problems are mild, such as the self-consciousness that comes with having uneven hips, unlevel shoulders, or hunched posture. Scoliosis is also behind more serious problems, such as pain, fatigue, and loss of mobility. At its worst, it can even cause respiratory and cardiovascular problems.
Children with untreated scoliosis are far more likely than others to deal with chronic back pain in adulthood. Fortunately, the condition is most easily treated — without surgery — if caught early.
The Scoliosis Center of Utah takes a conservative approach to treating abnormal curves of the spine. We use non-invasive treatment options, such as specific Mirror Image Exercises and the ScoliBrace system. Both are effective, revolutionary approaches to correcting misaligned spinal curvature among children and adults alike.
We take pride in what we do. Not only are we helping patients avoid surgery, regain their posture, reverse disc damage, and eliminate pain and discomfort, but more importantly we're giving them a better future.
As Seen On…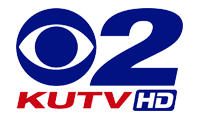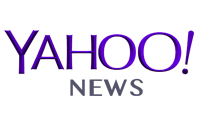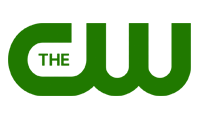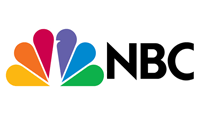 FREE


Consultation!
Call: 801-561-5090
Please call us during regular business hours!
ScoliBrace Advantage
ScoliBrace
Custom Made
"Over Corrective" Brace
Non 3-Point Pressure Brace
True 3-D Brace
Allows Muscles to Develop and Strengthen
Curve Correction
Lasting Results
Stop Suffering.
We Can Help
Meet Dr. John Ratliff and
Dr. Katalina Dean
Restore Your Spine,
Restore Your Health
Whether you or a loved one in Salt Lake City is suffering with scoliosis, poor posture, or a wide range of spinal degenerative issues, you've found the beacon of hope you've been looking for!
At Scoliosis Center of Utah, our team of doctors and therapists have successfully treated thousands of patients just like you, correct the structure of the spine, and eliminate pain and discomfort – all without surgery or invasive therapies.
The spine plays a critical role in facilitating uninterrupted nerve flow from the brain to all the vital organs and limbs in the body. Therefore, by restoring proper spine curvature and eliminating misalignments or exaggerated curves, we are able to restore nerve energy back to the body – leading to healing and wellness.
Dr. Ratliff and his staff are amazing! I've had everything from severe back pain to minor discomfort and he has relieved it all! He is very friendly and definitely knows his stuff. He has a variety of treatments available, and as a patient that is refreshing.
I have been coming here for almost two years and am so pleased with my services. The doctors and staff are just incredible, and my neck and back are feeling so much better! They are always able to get me in, no matter how short the notice. If I'm hurting, they do all they can to make it right! Both my husband and I come here for treatment, and it has improved our health and quality of life so much! You will be well-treated, and you will feel better! They are thorough, friendly, and truly care about me and my well-being.
My daughter and I both signed up and found the Staff and Doctors to be very friendly, professional and incredibly knowledgeable. We had great results and have been pain free ever since. No more adjustments, no more pain, flexibility has returned and we are both very satisfied. I highly recommend the program if you are interested in good long term results that allow you to continue to do the activities you love.
I tore a disc on Sunday P.M. Hobbled into Cottonwood Chiropractic office on Monday morning in excruciating pain. By the end of the visit the pain level was cut in half. On Tuesday I'm still sore but very little pain. What a relief on both the pain and the anxiety attached to it. Thus the 5 star rating!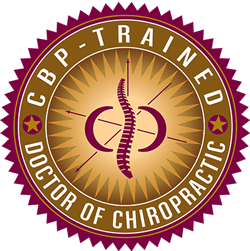 Advanced CBP® Certified
We are proud to be one of only a handful of offices in the United States with an Advanced CBP certification.
Scoliosis Center of Utah
613 E. Fort Union Blvd.
Midvale, Utah 84047
Monday
8:00 AM - 12:00 PM
3:00 PM - 6:00 PM
Tuesday
Closed
Wednesday
8:00 AM - 12:00 PM
3:00 PM - 6:00 PM
Thursday
8:00 AM - 12:00 PM
3:00 PM - 6:00 PM
Friday
8:00 AM - 12:00 PM
Saturday
Closed
Sunday
Closed