Utah Scoliosis and Spinal Rehabilitation
Expert in Scoliosis Care and Posture Correction in Utah
Utah Scoliosis and Spinal Rehabilitation
Expert in Scolisos Care and Posture Correction in Utah
Salt Lake City's Best-Rated Scoliosis and Postural Restoration Specialists
Scoliosis is more than just a medical condition — it's often the root of a variety of quality-of-life problems.
Some of these problems are mild, such as the self-consciousness that comes with having uneven hips, unlevel shoulders, or hunched posture. Scoliosis is also behind more serious problems, such as pain, fatigue, and loss of mobility. At its worst, it can even cause respiratory and cardiovascular problems.
Children with untreated scoliosis are far more likely than others to deal with chronic back pain in adulthood. Fortunately, the condition is most easily treated — without surgery — if caught early.
The Scoliosis Center of Utah takes a conservative approach to treating abnormal curves of the spine. We use non-invasive treatment options, such as specific Mirror Image Exercises and the ScoliBrace system. Both are effective, revolutionary approaches to correcting misaligned spinal curvature among children and adults alike.
We take pride in what we do. Not only are we helping patients avoid surgery, regain their posture, reverse disc damage, and eliminate pain and discomfort, but more importantly we're giving them a better future.
As Seen On...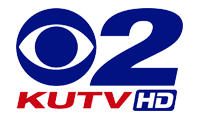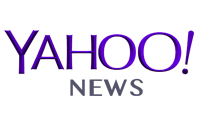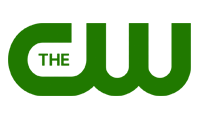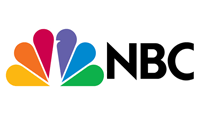 Please call us during regular business hours!
ScoliBrace Advantage
ScoliBrace
Custom Made
"Over Corrective" Brace
Non 3-Point Pressure Brace
True 3-D Brace
Allows Muscles to Develop and Strengthen
Curve Correction
Lasting Results
Stop Suffering.
We Can Help
Restore Your Spine,
Restore Your Health
Whether you or a loved one in Salt Lake City is suffering with scoliosis, poor posture, or a wide range of spinal degenerative issues, you've found the beacon of hope you've been looking for!
At Scoliosis Center of Utah, our team of doctors and therapists have successfully treated thousands of patients just like you, correct the structure of the spine, and eliminate pain and discomfort – all without surgery or invasive therapies.
The spine plays a critical role in facilitating uninterrupted nerve flow from the brain to all the vital organs and limbs in the body. Therefore, by restoring proper spine curvature and eliminating misalignments or exaggerated curves, we are able to restore nerve energy back to the body – leading to healing and wellness.

Read Our Raving Reviews
Leslie Bonner
February 10, 2021.
My experience has been great, I was having all sorts of unexplained issues before I came to Scoliosis Center of Utah. I spent so much money on other rehab options but they are were helping me for the time and not for long haul. I got a detailed overview of my spine and how it affects my overall body. Within the first month I seen 90% of my symptoms go away. Dr Dean and Dr Hall made a detailed plan and continue to alter it to get me closer and closer to my goal. Jackson is always a pleasure to greet when I come in and he is on top of my schedule and my treatment plan. Look forward to my end results and moving again.
Ardavan Javid
February 13, 2020.
The Doctors at Scoliosis Center of Utah go above and beyond to diagnose and treat scoliosis and poor posture. Knowledgable, committed, and results-oriented. Definitely recommend them to anyone looking for alternatives to surgery or bracing.
Debra Welsh
January 13, 2020.
Dr. Dean and Dr. Ratliff are the best. Their treatments are highly scientific. No guessing. The atmosphere in the clinic is peaceful and healing. They have helped me to walk upright again. Their staff are welcoming and show that they really care about how I am doing. I look forward to the treatment every time. Thanks and you all are the best! Debra W.
Celeste Dean
December 12, 2019.
Love the staff and the care I receive! They are really flexible with me and often times let me walk in and get care without a set appointment, which is really nice since my work schedule is all over the place. Receiving the spine care has affected me in a positive way I didn't expect, I can breathe, think, and live better. Thank you!
Brad Lund
November 26, 2019.
About a year ago, I was unhappy with my posture and could feel my overall health declining. Constant headaches, vertigo and pain. Fast forward to now, my spine has improved significantly, my symptoms are lessened dramatically and it's thanks to the expert treatment I've received here.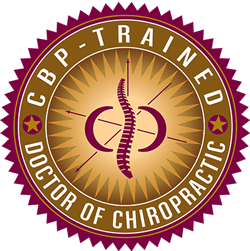 Advanced CBP® Certified
We are proud to be one of only a handful of offices in the United States with an Advanced CBP certification.