Non-Surgical • Non-Invasive • Cutting-Edge
Scoliosis Care and Posture Correction by Midvale UT Chiropractor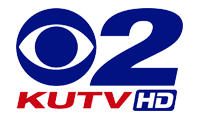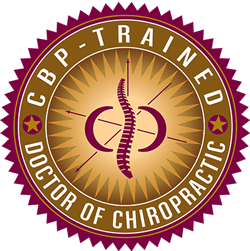 A chiropractor in Midvale Utah – Specializes in Scoliosis & Posture Correction
We Specialize in Non-Invasive Scoliosis Care and Postural Correction. Period!
By utilizing cutting-edge scoliosis bracing, combined with Chiropractic BioPhysics® technique, can ensure curve improvement and correction without any risks or downtime!
Suffering with Scoliosis and Poor Posture?

We're Experts in Reversing Scoliosis and Giving You a Much Healthier Posture.

Scoliosis is more than just a medical condition — it's often the root of a variety of quality-of-life problems.

Some of these problems are mild, such as the self-consciousness that comes with having uneven hips, unlevel shoulders, or hunched posture. Scoliosis is also behind more serious problems, such as pain, fatigue, and loss of mobility. At its worst, it can even cause respiratory and cardiovascular problems.

Children with untreated scoliosis are far more likely than others to deal with chronic back pain in adulthood. Fortunately, the condition is most easily treated — without surgery — if caught early.

The Scoliosis Center of Utah takes a conservative approach to treating abnormal curves of the spine. We use non-invasive treatment options, such as specific Mirror Image Exercises, and the ScoliBrace system in combination with CBP (Chiropractic BioPhysics®) method. These are all effective, revolutionary approaches to correcting misaligned spinal curvature among children and adults alike.

We take pride in what we do. Not only are we helping patients avoid surgery, regain their posture, reverse disc damage, and eliminate pain and discomfort, but more importantly we're giving them a better future. Contact us today to get started.
ScoliBrace Advantage
When you or a loved one is suffering from scoliosis or postural issues, it's understandable to look into different treatment options. From the most conservative treatment approach to the most dramatic, it's important to pick scoliosis or postural correction protocol that actually helps reverse the problem without any discomfort, minimal downtime, or risk.
That's why chiropractors across Midvale City, Utah recommend Dr. Katalina Dean and the Scoliosis Center of Utah's minimalistic and targeted approach to curve correction. By utilizing the ScoliBrace, patients not only see an immediate stop to the progression of the problem but more importantly begin to see curve reversal and correction of the spine.
ScoliBrace
Custom
"Over Corrective" Brace
Non 3-Point Pressure Brace
True 3-D Brace
Muscle Development / Strengthening
Curve Correction
Lasting Results
Stop Suffering.
We Can Help
Restore Your Spine,
Restore Your Health
Whether you or a loved one in Midvale City Utah is suffering from scoliosis, poor posture, or a wide range of spinal degenerative issues, you've found the beacon of hope you've been looking for!
At Scoliosis Center of Utah, our team of chiropractors and therapists have successfully treated thousands of patients just like you, correct the structure of the spine, and eliminate pain and discomfort – all without surgery or invasive therapies.
The spine plays a critical role in facilitating uninterrupted nerve flow from the brain to all the vital organs and limbs in the body. Therefore, by restoring proper spine curvature and eliminating misalignments or exaggerated curves, we are able to restore nerve energy back to the body – leading to healing and wellness.